CfP: Cold War Business Travels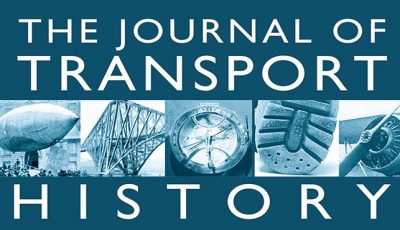 Emergent literature has demonstrated how tourism and leisure travels contributed to (co)construct collective identities, create new forms of consumption and legitimize (or delegitimize) political regimes. Scholars devoted less attention to business trips despite travels associated with labor and work are among the oldest forms of travel and have a lot of specifics compared to "ordinary" travelling. What makes business travels an important source for historians studying East-West mobility during the Cold War is the fact that they are at the intersection between the interests of institutional actors (which organize the travel) and the ones of the individuals (who experience the travel) and that they changed individuals' and groups' perceptions (and conditions) of life in both their countries and abroad. In this special issue, we would like to collect articles which look at business travels during the Cold War shedding light on two perspectives often in contradiction each other: the one of "micro histories", with a focus on individuals' perspectives and representations, their strategies and motives; and the one of "macro histories", the perspective of the state and the Party, or of the enterprises and collective actors, the grand political and military-strategic interests behind this specific East-West labor mobility or the commercial ones.
The works that would ideally fit this Special Issue of the Journal of Transport History scheduled for 2021 should be centered on travels abroad made not only by experts or workers in transport or transport related industry, or technical-scientific missions, but also trips made by Party's functionaries and state representatives, artists, sports personnel. The collected articles would shed a light on how East-West business mobility was functional to States' political interests (travels towards developing countries, for instance), economic, ideological and cultural interests (techno-scientific experts but also "social ambassadors"). We are interested if travelers from the West discovered a world functioning according to different political, economic and social rules; and if travelers from the East were surprised or even enchanted by life in the West. At the same time, there should be included a perspective of how business mobility changed the lives and expectations of participating individuals and their families.
The Special Issue will be guest edited by Lenka Kratka, Valentina Fava and Pavel Mücke from the Institute of Contemporary History, the Czech Academy of Sciences. Together with JTH editor Massimo Moraglio, they will select papers based on their thematic fit, originality and scholarly rigor.
Contributions may be research essays of 8,000 words (including endnotes and abstract). Abstracts are welcome until 20 May 2020, to be sent to Lenka Kratka, kratka@usd.cas.cz
Papers will be subject to a double blind review process. Final submissions for the JTH Special Cold War Business Travels should be lodged by 1 December 2020.
Special issue Guest Editors:
Lenka Kratka (kratka@usd.cas.cz)
Researcher at the Institute of Contemporary History, the Czech Academy of Sciences
Valentina Fava (fava@usd.cas.cz)
Senior Researcher at the Institute of Contemporary History, the Czech Academy of Sciences (Purkyne Fellow); Technical Unviersity in Berlin
Pavel Mücke (mucke@usd.cas.cz)
Associate Professor at the Institute of Contemporary History, the Czech Academy of Sciences
More about JTH and submissions find here.